"Key players! is an international network of countries created in 2004 to campaign for a more active youth participation in and through sports and physical activity in Europe. Active participation is a way of promoting health, reducing adolescent problems and encouraging personal growth, using sport as a tool and involvement as a key for informal learning.
Youth and Active Lifestyle in Europe
Italy 12-19 April 2012 Youth Exchange "Keyplayers! Youth and Active Lifestyle in Europe" concerning active participation in phisical activities and sport for European youth, their mentor and national or regional contact persons. The seminar attending the meeting focus on organising more youth exchanges within the network and open to a youth inclusion initiatives in the different countries on local level.
Partecipare alla rete è facile! scaricate il modulo e inviatelo per e-mail a info@italytrames.eu
01/08/2011-31/07/2013

ISCRIZIONI

Per partecipare agli incontri Europei, con rimborsi viaggio e soggiorno, in Francia, Belgio, UK, Portogallo, Irlanda, Italia scaricate il modulo ed inviatelo per e-mail a info@italytrames.eu indicando il paese scelto.
FRANCIA STRASBOURG NOV2011
UK DERBY 21-24 SETTEMBRE 2012
PT COIMBRA 28NOVEMBRE-1 DICEMBRE 2012
IE DUBLINO - 28FEBBRAIO-04 MARZO 2013
ROMA FESTIVAL GIUGNO 2013
Shape the change is a project particularly aimed to enhance the function of informal education while promoting individual and social change, creating social strategies and projects in co-operation with other subjects. Our vision is that learning how to change will lead us to a society's transformation which will allow us to live together in harmony.
This project works on this issue through the use of different forms of autobiographical methodologies. In fact, people working in the social change and active citizenship very often need to tell their own stories because they would like:
to reflect on their own experiences and make visible all the implicit learning, knowledge and beliefs;
to communicate and involve in social action more people as possible;
to share methodologies, strategies, skills, knowledge with both individuals and organizations in order to make the citizens participation more efficient.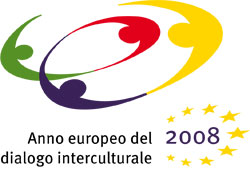 Prenotazioni
Visite Culturali e Laboratori

Patrimonio Ambientale Culturale e Marittimo
(Italia ed Europa)

Visite guidate e laboratori didattici si richiedono su prenotazione on-line o via fax allo 0039 0546 634400 compilando la scheda cliccando sotto "prenotazioni". La richiesta deve essere inviata almeno 15 giorni prima della visita e/o della partecipazione ai laboratori (max n. 15 partecipanti per ogni orario di visita e/o laboratorio) elencando il nome e il cognome dei partecipanti via e-mail o via fax.