"Key players! is an international network of countries created in 2004 to campaign for a more active youth participation in and through sports and physical activity in Europe. Active participation is a way of promoting health, reducing adolescent problems and encouraging personal growth, using sport as a tool and involvement as a key for informal learning.
Youth and Active Lifestyle in Europe
Italy 12-19 April 2012 Youth Exchange "Keyplayers! Youth and Active Lifestyle in Europe" concerning active participation in phisical activities and sport for European youth, their mentor and national or regional contact persons. The seminar attending the meeting focus on organising more youth exchanges within the network and open to a youth inclusion initiatives in the different countries on local level.
Shape the change is a project particularly aimed to enhance the function of informal education while promoting individual and social change, creating social strategies and projects in co-operation with other subjects. Our vision is that learning how to change will lead us to a society's transformation which will allow us to live together in harmony. This project works on this issue through the use of different forms of autobiographical methodologies. In fact, people working in the social change and active citizenship very often need to tell their own stories because they would like:
to reflect on their own experiences and make visible all the implicit learning, knowledge and beliefs;
to communicate and involve in social action more people as possible;
to share methodologies, strategies, skills, knowledge with both individuals and organizations in order to make the citizens participation more efficient.
Per partecipare alla selezione del gruppo italiano ad ogni meeting Europeo in Francia, Belgio, UK, Portogallo, Irlanda, Italia scaricate il modulo ed inviatelo per e-mail a info@italytrames.eu indicando il paese scelto.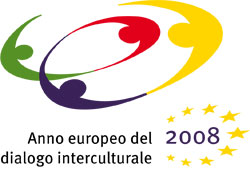 Cultural Visits and
Laboratories Reservations

Lighthouses and Maritime Heritage

For the participation to the cultural/environment visit and laboratories made a reservations on-line or by fax 0039 0542 634400 filling under module's reservations. The reservations must be done at least 15 days before the date of the visit and/or laboratories.
The contibution for the activities are payed by bank details indicate under module's reservations.